PAVERS, BLOCKS & FIREPLACE KITS – NOW AVAILABLE!!!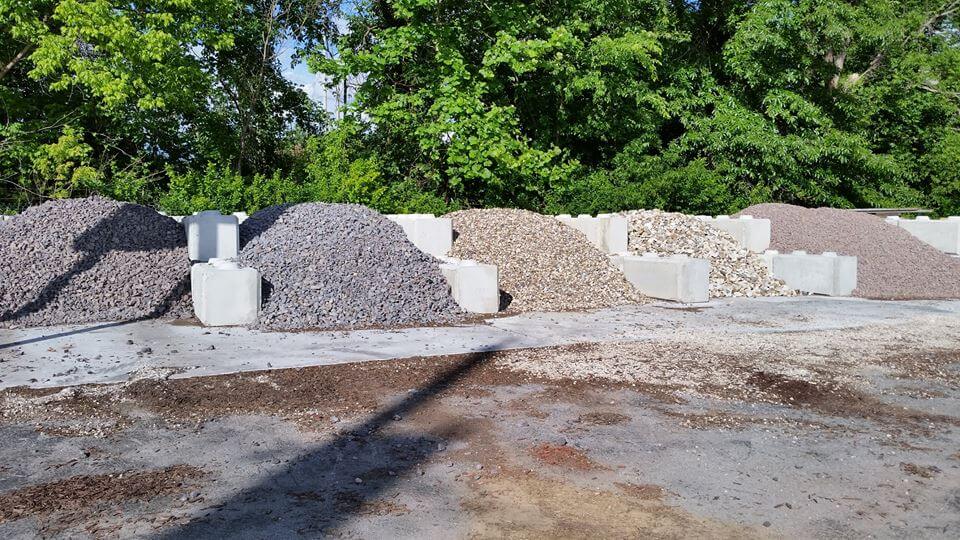 We now carry a variety of decorative rock sold by the yard.
Alabama Sunset
Black Granite – 1 ½"
Canyon Creek – 3″ – 5″
Iowa Rainbow – 1″ – 2″
Montana Red – 2″ – 4″
Red Granite – 2″
Trap – 1 ½ x 2 ½"
We carry a variety of crushed limestone products including but not limited to: 1″ clean, 2″ clean, 1″ minus, 3/8″ clean and screenings.
Our rock is sold by the cubic yard, most rock is sold by the ton. A cubic yard of rock weighs 2400 lbs, or 1,1/4 ton. so when comparing prices consider the weight vs. volume difference.
A One-Stop Shop
We have added decorative rock, pavers, blocks and fireplace kits to our product line. It's all competitively priced!
Family Business
Mulch Outlet is a fourth generation family business located in Pevely, MO, just 30 minutes south of St. Louis. This year marks our 11th season in mulch operation, although the parent company Hunt Corporation has been in business since 1953.
Free Estimate Measures
Spreading of mulch on all types of beds, burms, walls, and hills.
Location
2244 Front Street, Pevely, MO 63070
Email

huntcorp1@juno.com
Open Hours:

| | |
| --- | --- |
| Monday - Friday | 7:00 AM — 3:30 PM |
| Saturday | 8:00 AM — 1:00 PM |
| Sunday | Closed |
| 4 Sep | Closed |